The backsplash in your kitchen must not only be stylish but durable and consistent with the rest of the interior design. The right backsplash can liven up even the most average kitchen and create an interesting focal point. 
What To Look For When Buying Kitchen Tiles?
The main considerations you'll want to give to your backsplash will be: 
The cost of the tiles. 

How strong they are.

Whether they're easy to maintain or not.

How they react to humidity and changes in temperature. 

How easy they are to install.

Whether they inhibit things like mould and fungus. 
Of course, no tile will be a perfect fit for all of these criteria but by understanding your needs you can then work towards choosing a tile that fits as many of them as possible while also matching the style of your home.
Popular Kitchen Tiles 
Geometric Kitchen Tiles 
Geometric tiles are one of the most popular styles at present. Their design makes them easy to clean, they don't absorb things like fat, aren't damaged by acids or alkalis, and don't get affected by changes to temperature or humidity. 
They're available in a wide range of shapes and colours and if practicality and ease of cleaning are priorities for you then you should consider geometric tiles for your kitchen. They can be arranged in patterns that turn a fairly average backsplash into something exciting.
Bright Coloured Tiles 
The colour of your tiles is of course down to personal preference and should match the rest of the kitchen, or be a contrasting colour to draw the eye. Regardless of colour, the big trend for tiles is their placement. Traditionally shaped tiles such as square and rectangular options haven't gone out of fashion but how they are arranged has changed considerably. Whether you choose a stepladder style arrangement, opt for a simpler linear arrangement, or even go for something like a "herringbone" pattern you'll be able to create a unique and interesting style for your backsplash.
Marble Kitchen Tiles 
Because of the popularity of dark colours in interior design at the moment marble finish tiles are increasingly being chosen to act as a contrast and provide a high-end finish. Whether you pick a lightly marbled tile or a more strongly veined finish, the resultant style will exude class and create a beautiful look inside your kitchen.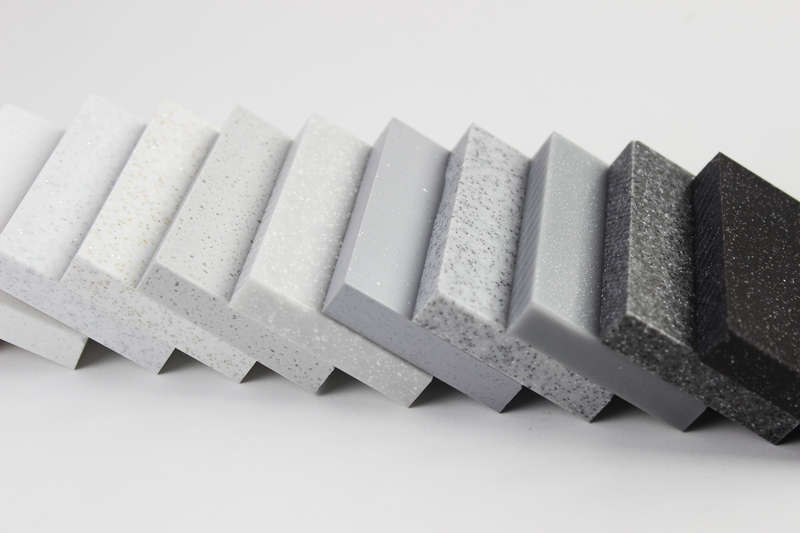 Mosaic Kitchen Tiles
Should you have a kitchen decorated in a 'loft' style with exposed brickwork and wood finishes, a different style of tile might be a better fit for you. Tiles with finishes that mimic the look of brick, natural stone, or even mosaic style tiles create a different sort of draw than a simple coloured finish.
Metal Kitchen Tiles
Metal tiles are a style that you may not have considered, but they provide a timeless elegance to a kitchen and will always look modern and crisp. Whether you choose brass, copper, silver, or something else they'll be easy to clean and never look old fashioned.
If you would like to find out more about how we can help you, get in touch today on 01234 263080 or head over to our contact page for more details.