Home decor, like fashion and food, goes through phases. What's 'trendy' or 'on point' one minute, will be gone the next. While many colours or designs fall into this category, many others are timeless thanks to their versatility. Grey is one of those. It's both forgiving, bold and offers a wealth of options to those looking to work with it.
Whether it's painted on the walls or kitchen cupboards, grey is a great way to incorporate a real sense of style into your home. If you've got a grey kitchen and are looking for ceramic tile ideas to complement the heart of your home, then look no further.
How To Find The Perfect Tiles For Your Kitchen
So the kitchen units are picked, the worktop is a done deal, and the lighting is ready to go. Tiles are often the final piece of the kitchen puzzle. If you're looking for ceramic tiles, whether it's for the floor or walls, then how can you incorporate them to create your dream kitchen? Let's take a look.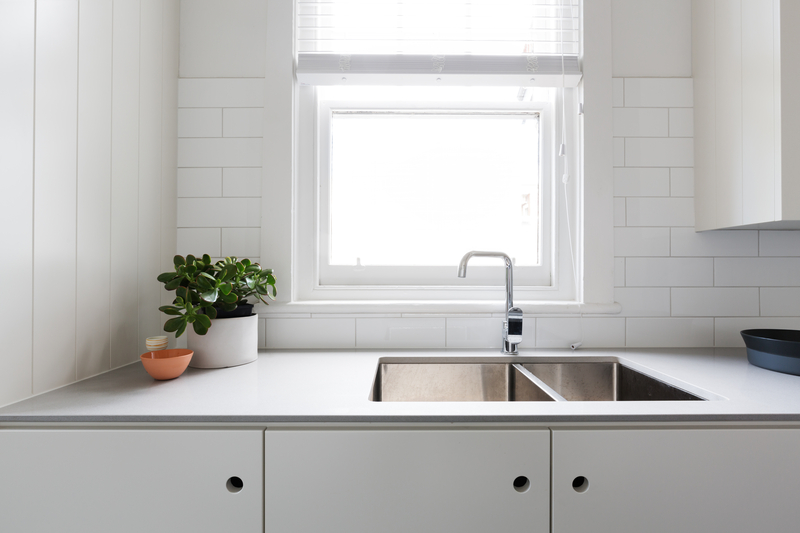 Kitchens, however good they look, are a room that bears the brunt of any household. They need to look good but also be hard-wearing. Food, smells, splashes, and heat mean that kitchens, and especially the tiles, need to be durable, and easy to clean, as well as look great. This is where ceramic kitchen tiles come into their own.
If you're looking for ideas for how you can enhance a grey kitchen with ceramics, the first place to start is by choosing a tile design. How you add tiles, and the patterns you can create with them go a long way to making stunning kitchens, no matter what colour they are.
If, for example, you've got a smaller kitchen, then you can help to make your space look bigger by adding two or three alternating colours on the walls. By contrasting colours with your tiles, you can not only make a smaller kitchen appear bigger but create a unique kitchen design.
Tiles have progressed a lot. No longer are you limited to a rectangle or square tiles, they come in a wealth of shapes and sizes to allow you to express your creativity. One of the most popular tiling trends is fish-scale tiles, so-called because, when installed, they look like fish scales! They look both retro and modern all at the same time. Alternatively, you can now get hexagonal tiles, triangular print tiles, or you can go artisanal with patchwork wall tiles that fit together like a jigsaw puzzle.
Of course, it's not just on the walls that tiles live. Kitchen floor tiles are always popular due to their versatility and durability. You can use contrasting colours, complementary colours, and even a mix of the two to create a design that catches the eye.
From splash-backs to mosaics, floor tiles to full wall tiles, the only real limitation when it comes to ceramic tiling is your imagination. Whether your kitchen is grey, white, or any other colour, tiles will offer you a canvas to express your style to the world.
If you would like to find out more about how we can help you find the perfect tiles for your kitchen, get in touch today on 01234 263080 or head over to our contact page for more details.