When choosing to renovate your bathroom floors, there are different options you can choose from. But when it comes time to make that choice, it is advisable to go with flooring tiles that are of higher quality, rather than simply whatever option is the cheapest. Of course, some prospective remodelers might initially baulk at the idea of spending more money upfront, but the reason to go with high-quality bathroom tiles for your bathroom floor is they will save you money as you won't have to replace them.
Benefits Of Investing In High-Quality Floor Tiles
Longevity
High-quality flooring tiles are made of a higher-grade material, which means they will last longer.
Let's take a closer look at what gives high-quality floor tiles their comparative longevity, and the other advantages that make them the obvious choice for your bathroom.
Durability
Particularly when it comes to ceramic tiles, the material comes in different grades, or classes, that designate how strong the material is and what force it is able to withstand. This scale ranges from a Class 1 (recommended for wall use only; unsuitable for foot traffic of any kind) to Class 5 (suitable for extra heavy foot traffic; recommended for both residential and commercial use). Higher quality ceramic tiles will fall on the higher end of this scale and will be of use for a longer period of time.
Porcelain and stone tiles are naturally stronger than ceramic tiles, which makes them an altogether better choice in and of themselves, not even needing to be ranked on the same scale as the ceramic material.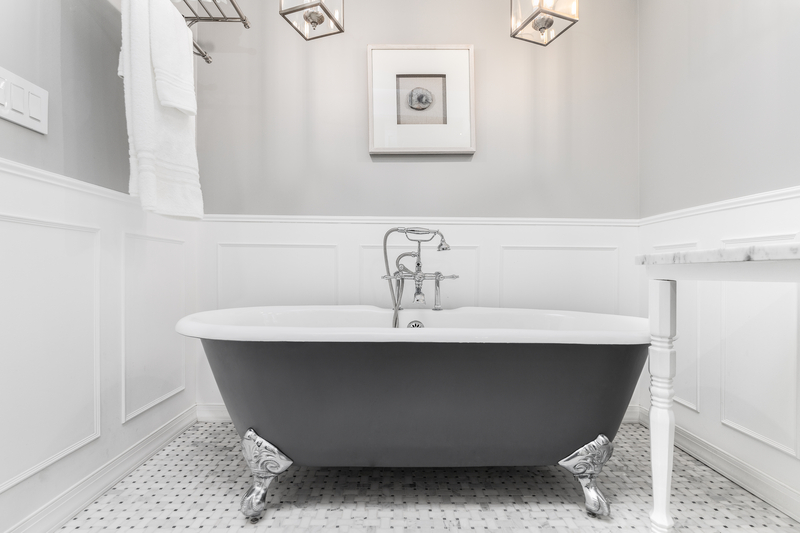 Aesthetic Value
The physical appearance of the tile is, in many ways, as important as the durability of the tile itself. To this end, the quality of the tile glaze is important. If the quality of the tile glaze is poor, it could easily chip and ruin the look of the tile.
A uniform aesthetic is important especially in a room like a bathroom, as it is a room in the house that guests frequent and is one in which you will spend a decent amount of time. It is best, then, to ensure that the look of the bathroom floor tiles is one you're happy with. To do that, a high-quality glaze is important.
Highest Quality Material
Now that we've established that having the highest quality tiles in your bathroom is the best way to go, it can be tempting to still avoid that option in favour of something that costs less. Resist that temptation. Talk to your contractor, talk to your material provider. Get samples of the tiles you're considering using. All of these actions ought to reinforce the fact that you should – and help to ensure that you are – getting the quality material you need.
Your bathroom floor remodel is a project that demands the best you can give it, and the best that you can give are high-quality tiles. They will look nicer and last longer, and you can't ask for more than that. If you would like to find out more about how we can help you find the perfect high-quality bathroom tiles for you, please get in touch today on 01234 263080 or head over to our contact page for more details.