Investing in high-quality ceramic wall tiles for your kitchen is the ideal choice for those who want to maximise the aesthetic and longevity of their kitchen décor. Ceramic tiles not only offer stunning focal points within your kitchen, but they also go a long way to helping keep your kitchen clean and safe. This blog will explore some of the reasons why you should invest in your home and choose kitchen wall tiles.
Invest In High-Quality Wall Tiles For Your Kitchen
Kitchen tiling is a low-cost and versatile option for your kitchen. There is something to suit all styles and budgets with a great choice of colours and designs to choose from. The great thing about ceramic wall tiles is that you can get creative with them. By selecting colour contrasts and different styles to make up your kitchen décor, you can create the exact look you want and create a unique looking kitchen.
Not only do ceramic wall tiles look great, but they also help you to keep your kitchen clean and hygienic. This is especially true when it comes to food preparation areas. Cooking meals on a ring-top oven can often lead to foods spitting up and spraying against your fixtures. You can protect your kitchen walls with a splashback using ceramic tiles and prevent staining, which would occur on wallpaper or paint.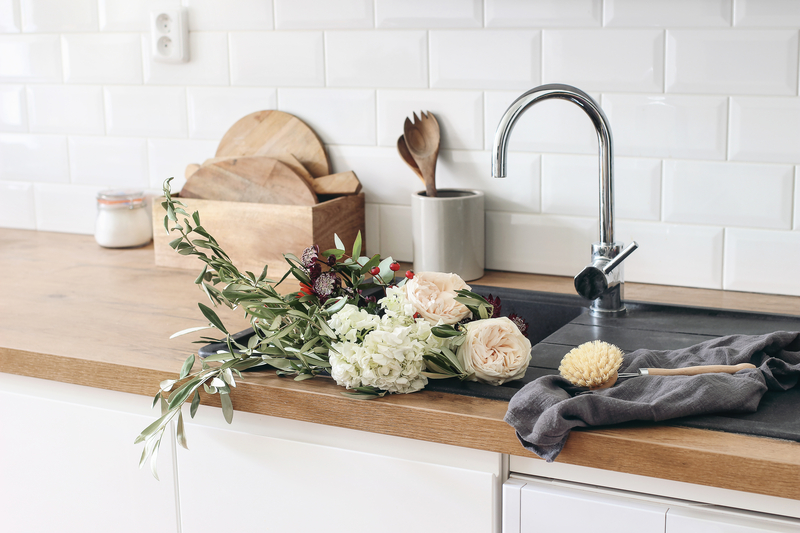 Wall tiles are hardwearing and will last for many years in your kitchen with a bit of care. They are easy to clean and are resistant to spills and stains. They offer the kitchen a clean and crisp look that you can often miss out on if you decide to paint or paper. With the kitchen being regularly prone to moisture, it is not long before you begin to see mildew forming on your kitchen walls. Wallpaper becomes damp and will start to peel, making your kitchen look tattered. With ceramic wall tiles, you can avoid this entirely. Tiles will help protect your walls from mould and moisture as they are both moisture and mould resistant.
Ceramic wall tiles are fireproof, which is a great safety bonus in the kitchen, especially if you are prone to burning dinner! They are also odour resistant, so they won't absorb odours over time and leave your kitchen smelling stale.
By investing in high-quality ceramic tiles, you are guaranteeing the health of your kitchen for years to come. This will help to save you some money long-term as you won't be required to deal with mould or redecorate because your wallpaper has been ruined.
Ceramic tiles are also a very cost-effective way to decorate your entire kitchen. They are the most environmentally friendly way to decorate your kitchen. All the materials that make up a ceramic tile come from the Earth and are sustainable. The longevity of ceramic tiles also makes them more eco-friendly. They will last you much longer than other forms of decoration.
To find out more about how we at Elstow Ceramics, can help you find the perfect high-quality wall tiles for your kitchen, please get in touch on 01234 263080 or head over to our contact page for more details.