Ceramic Floor Tiles Or Porcelain?
By just inspecting the two different floor tiles, ceramic or porcelain, you probably wouldn't be able to guess the difference. The key difference is that they are produced differently. Both are created with a clay mixture but when they are heated in the kiln, porcelain is fired at much greater temperatures than ceramic tiles. 
This reduces any gaps or spaces in the tile, making them less penetrable and tougher, providing longer-lasting usage. However, ceramic tiles should not be ruled out due to them being a more affordable option.
Overall, aesthetically there is little difference between the two. However, when it comes to a physical inspection, the weight on porcelain floor tiles is easily noticeable as they are denser than their ceramic counterparts.
Where Are They Used?
Because of how great they look, both ceramic and porcelain can be used either in the kitchen or in your bathroom. Some people might even opt for putting them on their bathroom walls. 
In the bathroom, they offer a luxurious feel and make life super simple when it comes to cleaning down after a shower. Even if you are on a tight budget, using ceramic or porcelain tiles allows you to have a luxurious-looking finish. 
Due to how professional they look when fitted correctly, you will notice many businesses using them in restaurants, offices, shops, and more.
Pros & Cons Of Ceramic Floor Tiles
In terms of durability, the ceramic tile is tough to beat. One downside, however, especially in winter is that walking on them can feel cold and hard. Also, due to their weight, they can be tricky to install, and it may take you longer to get them all installed perfectly. 
Ceramic floor tiles are a cleaner's dream. They are preferred in wet areas due to dirt, stains, and liquids resting on the surface. This means all you have to do is wipe or mop them away. Routine maintenance is simplified by using a soft brush attachment to ensure the floor is free of dirt and marks. If tough stains do occur, you can use a trusted cleaning solution without having to worry about ruining your tiles. 
Due to the modern-day techniques being incorporated into the production of ceramic tiles, there are tons of designs available. You can mix and match your tiles or buy one specific pattern. They come in a variety of different styles and designs such as wooden replicas.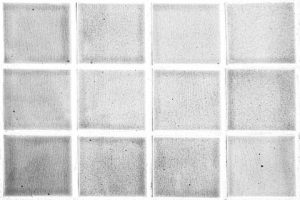 Contact Elstow Tile Warehouse Today!
If you are struggling to choose between ceramic and porcelain tiles, come down to Elstow Tile Warehouse. We have a range of both that we are sure will satisfy your home interior design cravings.
We're based in Bedford and offer fantastic prices on floor tiles, bathroom tiles, kitchen floor tiles, and plenty of tiling accessories. You don't need to aimlessly browse online for tiles that might work, come down and have a chat with us. 
Give us a call on 01234 263080 or visit our contact page today.