What Are the Best Wall Tiles For Your Home?
Depending on your personal preferences and what decor you currently have in your home, ceramic wall tiles can breathe new life into your home. Let's explore why ceramic is considered to be the best material for wall tiles in your home.
Opting For Ceramic Wall Tiles
Ceramic wall tiles are a classic selection and have been chosen for many years to improve the aesthetics of kitchen and bathroom walls. You can even get them for your floors too.
They're created in a kiln by firing them at high heat and then applying a coating that is durable and creates a beautiful colour and pattern. Ceramic tiles are designed to be used in areas where they will not see much traffic. This is because porcelain is stronger than ceramic, but many people prefer the aesthetic look of ceramic tiles.
Choice
Ceramic tiles are so popular in 2022 that you can pretty much get any colour and design you like. If you have already decorated your home and aren't looking to change the colour scheme, you can easily pick up ceramic wall tiles that are perfect for your home.
Cutting
Another benefit of ceramic tiles is that they are not as durable as porcelain tiles. Whilst this may sound like a bad thing, it means that they can be cut easily with precision. This means getting the perfect tile for your kitchen or bathroom wall, even if you're trying to fit out an awkward corner.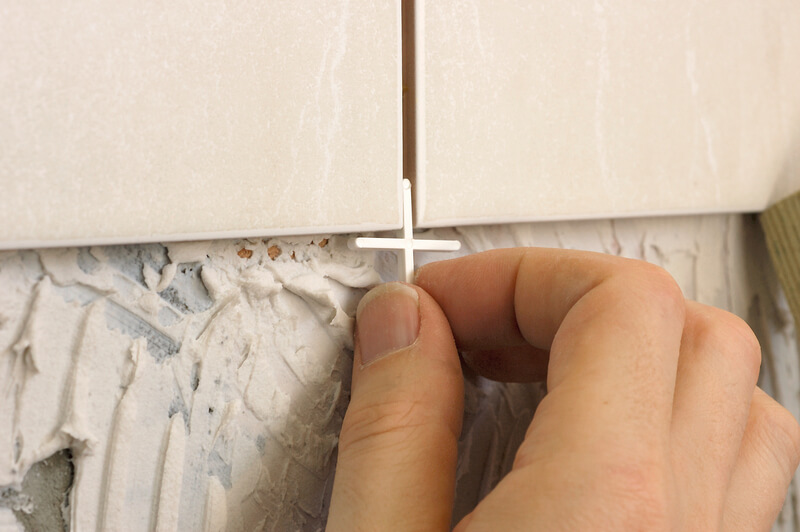 Why Are Ceramic Tiles Great For The Walls?
Density
Whilst it is true, ceramic tiles are less dense than porcelain, this can amplify the overall finish of the ceramic tile and make it more appealing to the eye and this is what makes them so popular.
Price
Again, due to the strength difference between ceramic and porcelain, you will find that ceramic tiles can be picked up at a better price. This makes it far more affordable to completely redecorate your kitchen or bathroom.
Availability
Because of how popular ceramic tiles are, they come in a variety of intricate designs, and this allows people to easily get the finish they want in their homes. Porcelain tiles are readily available but when it comes to selection, ceramic tiles have far more patterns available.
Conclusion
Overall, when considering the best wall tiles, ceramic certainly seems to have the advantage. As a homeowner, the decor store must have everything you need, and opting for ceramic wall tiles means your options are limitless.
Whilst ceramic tiles do have less density, the quality finish of a ceramic tile means that your walls will look far more appealing. Consider different intricate designs to renovate your kitchen and bathroom. You can then showcase your new tiles to your family and friends.
Elstow Ceramic Tile Warehouse
Sometimes finding that perfect tile can be a nightmare, but not at Elstow Ceramic Tile Warehouse. We have hundreds of different designs and colours of high-quality ceramic wall tiles.
Consider giving us a call on 01234 263080 to see if we stock the tile you need. Or better yet, call into our Bedford warehouse to meet us in person.