Uplift Your Home With Mosaic Tiles
After spending a lot of time at home during the pandemic, we're sure that many people are tired of looking at the same four walls in every room of their homes. If you're considering renovating your home by adding a touch of paint, you should consider mosaic tiles.
Mosaic tiles are a combination of smaller tiles held together in a sheet. They're known for their distinctive, vibrant colours and can be made using a variety of materials. Mosaic tiles come in a range of distinctive designs and can transform a kitchen or bathroom instantly. 
If your kitchen or bathroom needs some tender loving care, mosaic tiles could be for you. You can purchase them in many assorted colours that will complement your existing accessories in the home – no other purchases will be necessary!
Mosaic tiles can be made from porcelain, glass, metal, stone, and much more. Whatever material is used to construct them, mosaic tiles' vibrant colours are one of the reasons they're growing in popularity. Colour allows us to express ourselves and reflect our personality when decorating our home. Green Mosaic tile designs, for example, can sometimes be used to express the statement 'green with envy' or red tiles add a homely, loving feeling to your kitchen. 
Not many other design features allow you to express yourself more than mosaic tiles. 
Where Can Mosaic Tiles Be Used?
Surprisingly, you won't just find a mosaic tile on walls. These tiles have become increasingly popular in the following places and due to their versatility, they can be used almost anywhere.
Due to their extreme durability, many homeowners use these as a choice of flooring to add an extravagant finish to their interior design.
Naturally, the ideal place for a mosaic tile is on the walls of your home. They're so aesthetically pleasing that it would be rude not to make these an addition to your kitchen or bathroom.
Looking to add a wow factor to your outdoor seating area? Or maybe you have a swimming pool that could do with some looking after. Mosaic tiles can be obtained in many sizes so you can add these to patios, pools, and any exterior walls to make it a pleasant place to sit all year round.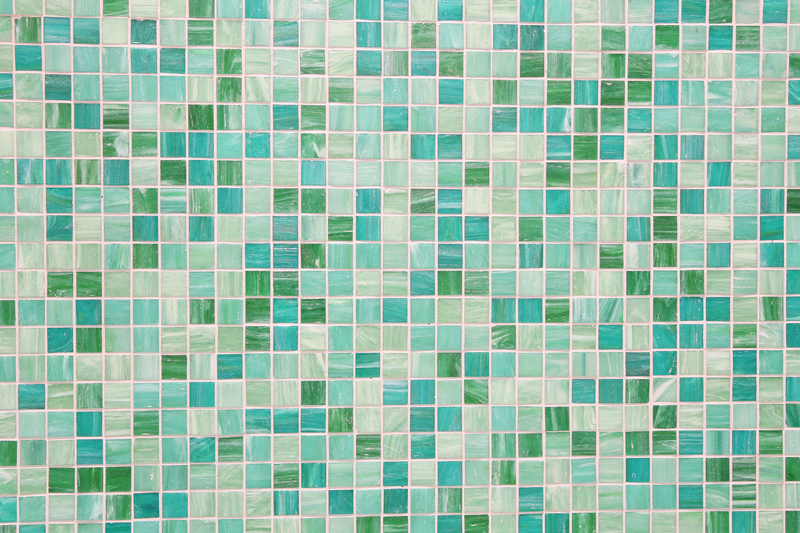 Benefits Of Investing In Mosaic Tiles
Here are some really good reasons to consider mosaic tiles in your renovation plans rather than standard tiles.
High-quality ceramic and porcelain tiles certainly offer a luxurious feel when they are fitted. However, in terms of personality and vibrance, mosaic tiles can outclass them when complemented with the right interior design. Mosaic tiles are available in a wide range of unique colours, patterns, and materials. If you're bored with your interior design, adding vibrant mosaic tiles to your kitchen or bathroom can restore your home's personality.
Let's be honest, we don't really like cleaning our tiles all the time, which is why mosaic tiles are a practical choice as they are extremely easy to clean. Using a damp cloth will remove any dust or grime instantly. 
If you're thinking of putting your mosaic tiles somewhere that is exposed to moisture, you don't need to worry. These tiles are super resistant to any kind of mildew or mould, making them an excellent choice for kitchens, bathrooms, and outdoor areas.
Elstow Ceramic Tile Warehouse
Considering adding mosaic tiles to your home? Check out Elstow Tile Warehouse today. Based in Bedford, we have a vast variety of tiles available and our team is always happy to discuss your mosaic tile needs. Give us a call on 01234 263080 or check out our contact page here today to make an enquiry.