We know that it can be tricky to know how to add colour and patterns to your kitchen. Using kitchen tiles as a backsplash can create a perfect subtle pop of colour in a more simple, neutral kitchen. Below we have suggested a few styles of tiles that could be used in your kitchen.
A kitchen backsplash can be the visual focal point, and it is essential to choose kitchen tiles appropriately to complement your cupboard colours and kitchen flooring. Subway wall-tiles can be perfect counterparts to the cupboards due to them having a simplistic design. Whether you prefer urban or farmhouse, these subway tiles can be matched to either style of kitchen design. Visual appeal isn't their only forte. Placed behind the countertop, these are the ideal choice because they can be cleaned easily. Spills won't be a concern. Just a little wipe and these wall-tiles attain their original glory.
Glass Mosaic Tiles
Glass Mosaic tiles offer a unique visual appeal. The glossy surface reflects light and can be a perfect companion to shiny white cupboards located above those glittering walls. These wall-tiles reflect light and your kitchen appears more spacious and open.
Make your kitchen design reflects not only light but also your own identity. If you love a luxurious look and have stylish taste, laser-cut wall tiles should be your ultimate choice. Available in standard and custom design, these can impart a unique design to your kitchen. Blending in perfectly with the oakwood cabinetry, laser-cut tiles have flawless edges and fit in like pieces of a puzzle. Your kitchen will look luxurious once fitted with these tiles and will appear first-class. A beautiful pattern above the stove, spreading to the chimney, along with a different model for the rest of the wall could make your kitchen stand out and add personality to your home.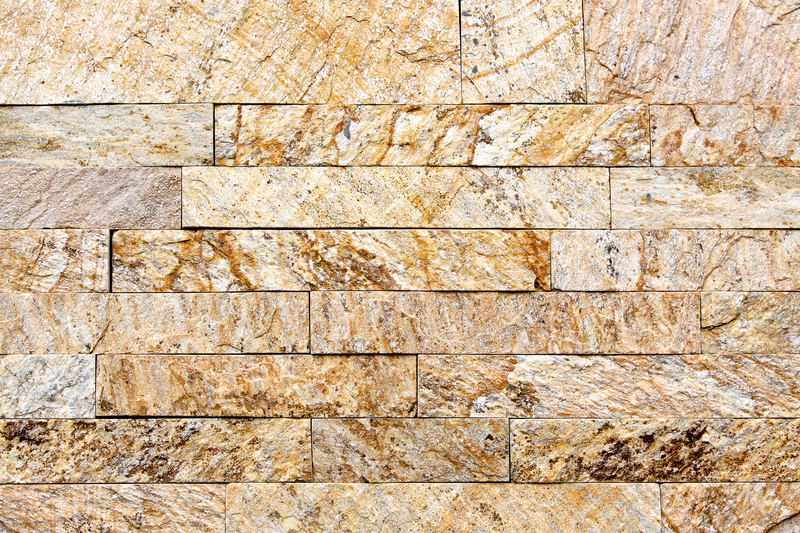 Marble Tiles
Marble is still one of the most popular materials to be used within the kitchen whether that be flooring, worktops and splashbacks or wall designs. People are still loving marble due to the fact it can be paired with lots of different colours and can be used as very luxurious design.
If you want to incorporate symmetry into your home then, look no further than the herringbone design. Play with angles and experiment with dimensions. That simple-looking pattern is deceptively elaborate. Most straightforward schemes of herringbone tiles can create a design that stands out, making your kitchen beautiful and unique. These geometric designs can impart a contemporary look to your kitchen.
Kitchen tiles don't end at looks and design. The material is equally important. Materials like ceramic, stone, clay, wood, and glass are among the most commonly used. Your kitchen's tile should not only add beauty to your kitchen but also serve your kitchen. Tiles differ in physical properties like water absorption, resistance to heat, ease of cutting, and presence of coating.
Here at Elstow Ceramic Tiles we understand that it can be difficult to find the perfect tiles for your kitchen, we have suggested a few options above but if you head over to our products page and see all the other options that are available, alternatively give us a call on 01234 263 080 and one of our friendly team members will be able to assist you.