Many homeowners would agree that Victorian tiled homes feel just right. There is actually something about these tiles that seems comforting yet manages to come across as sophisticated at the same time. If you take time to imagine walking in places with high ceilings and opulent, lavish decor, you will understand why Victorian tiling for the home is popular.
Victorian tiles never go out of fashion. One of the best things about these Victorian tiles is that they are timeless just the way they are. Whether you live in a modern townhouse or a tiny apartment, Victorian tiling will certainly strike the right note in your space.
The versatility of Victorian tiling makes it a great choice for any home. It boasts of a varied colour palette that can suit practically any style aesthetic: rustic, minimalist, contemporary, Old World, and more. Indeed, Victorian tiling adds charm and timeless touch to each and every home.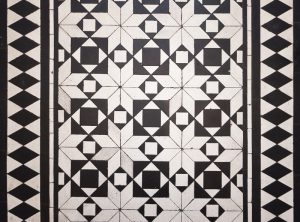 Up Your Home's Aesthetic with Victorian Tiling
If your home lacks personality and appeal, you can surely benefit from the aesthetic appeal that Victorian floor tiles can give. Victorian tiling is also noted for its ease of installation. Individuals who want to have Victorian tiles in their homes can conveniently have this type put in place without much effort during the installation process.
Victorian tiling is likewise a beneficial choice if you want to achieve an authentic, unique look for your home. There are combinations of complex cuts of tiles and ranges of finishes for homeowners to choose from. Victorian tiles are suitable options for creating special, subtle drama to your space without overcrowding and overpowering other design elements in your home.
With the increasing demands for Victorian tiling, manufacturers are now on the rise, delivering massive productions to be able to meet the unceasing demands of thousands of homeowners. A wide range of Victorian floor tiles and even wall tiles are available today that offer longevity and durability, giving you plenty of mileage for your money.
Benefits of Victorian Tiling
Other amazing benefits of Victorian tiling for your home are as follows:
This is also an ideal look for outside paths and hallways.
Victorian tiling helps create an eye-catching and stunning focal point in your home.
This can also add depth, colour, and style to your home.
It requires minimal maintenance and is resistant to scratches and stains.
This ensures a consistent look on your floors and walls.
Victorian tiling is great for both indoor and outdoor use.
With all these benefits, it's not a surprise that Victorian tiles are becoming highly sought-after designs by homeowners. Also, with its outstanding features, Victorian tiling has become incredibly popular in providing a unique touch to any living space.
Despite being considered as a "period piece," Victorian tiling can perfectly complement modern homes. Victorian tiles actually provide a nice contrast between old and new, smoothly combining the contemporary and the classic.
Celebrate the Victorian era and invest in this type of tiling, thus endowing your home with an elegant and timeless vibe. Victorian tiling represents a sense of simplicity but with a modern twist.