Grouting is a job we all need to do in our homes at one point or another. Whether in the kitchen or the bathroom, tiles can really do a lot to help keep the look of a room together. However, after time, you are going to need to make sure that your grouting is continuing to keep everything together. 
What's more, if you are just getting started with floor tiles, and have never considered floor tile installation before, you're going to need a reliable product to ensure that everything seals in place sooner rather than later.
That's why plenty of people look for Tile Rite Rapid Dry Grout Seal. Grouting sealant from Tile Rite does exactly what it says on the packet – there's very little waiting around, and what's more, you can be sure that the end result is a firm, airtight and watertight seal which will hold for years to come.
Choosing Rapid Dry Grout Seal
Choosing Rapid Dry Grout Seal over standard grouting supplies makes perfect sense. With grouting, traditionally, there is a lot of waiting around. Whether you are setting up floor tiles in the bathroom, or kitchen tiles on the wall, you should always make sure to use a sealing solution which doesn't leave you hanging around for hours and hours and hours on end.
Tile Rite Rapid Dry Grout Seal is amongst some of the quickest-acting and setting tile sealant on the market right now. It's likely to be an appealing option for homeowners who want to make sure that they get their tiles and flooring down in time before they have to take on other household DIY jobs.
The product is great for DIY tiling and grouting. However, there are some occasions where you will likely need to get in touch with a professional for extra support.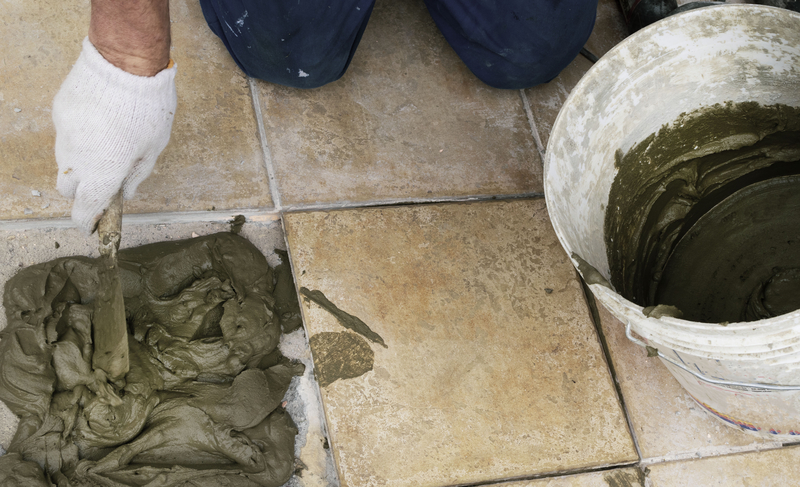 Why Call a Tiling or Grouting Professional?
It's perfectly possible to grout and seal tiles on your own. However, for the best results, you should consider approaching a professional tiling company to help you with your floor tile installation. Not only is it going to mean less time and hassle for you, but it's also going to mean you stand a chance of getting the perfect look and seal first time around.
If you have never tried laying or grouting floor tiles before, it can be a tricky and intricate process to adapt to. There is nothing to say that you won't be able to manage it. However, by hiring a local grouting team, you can ensure that you have the best possible support by your side in sealing down those great-looking, hard-wearing tiles.
It's easy to make mistakes when grouting tiles on your own. It's affordable and cost-effective long term for you to ask a professional to lay your tiles and grouting down for you. What's more, the best professionals will use fantastic supplies such as the Tile Right Rapid Dry Grout Seal to make sure your kitchen floor tiles stay put for good. To find out more about how we can help you and your tiles, give us a call today on 01234 263080 or visit our contact page for more details.