If your bathroom or kitchen needs modernising, then you are likely considering purchasing some tiles from your local DIY store or from an online provider. You will need to consider the style and most importantly, the cost. If you're shopping for tiles on a budget, then discounted tiles could be the best option for you. Let's take a look at the benefits.
Why Would I Consider Discounted Tiles?
If you are struggling to fully renovate your home and can't quite afford the dream tiles you've seen in your local shop, you could consider looking at some out-of-season tiles. These are tiles that aren't as trendy as when they were first manufactured. However, we all know that styles come back around and when they do, generally you pay top prices for them.
Just because something currently isn't in fashion, doesn't mean that you don't like the look of them. Going for a discounted tile that isn't at the front of the catalogue could save you big money and allow you to spend your hard-earned savings on something else, such as other stylish accessories for your bathroom.
Aren't They Made From Cheap Quality Materials?
No, discounted tiles are made from the same materials as the expensive ones. They will all crack if you aren't careful. All tiles are designed to last and are for a bathroom or kitchen that you want to give off a luxurious feel. Tiles are capable of absorbing minor shocks and are also scratch-resistant so the chance of you cracking a tile is unlikely. If you manage to crack a tile, it can be repaired quite easily. Discounted tiles or not, you should always buy more tiles than needed in case one needs replacing.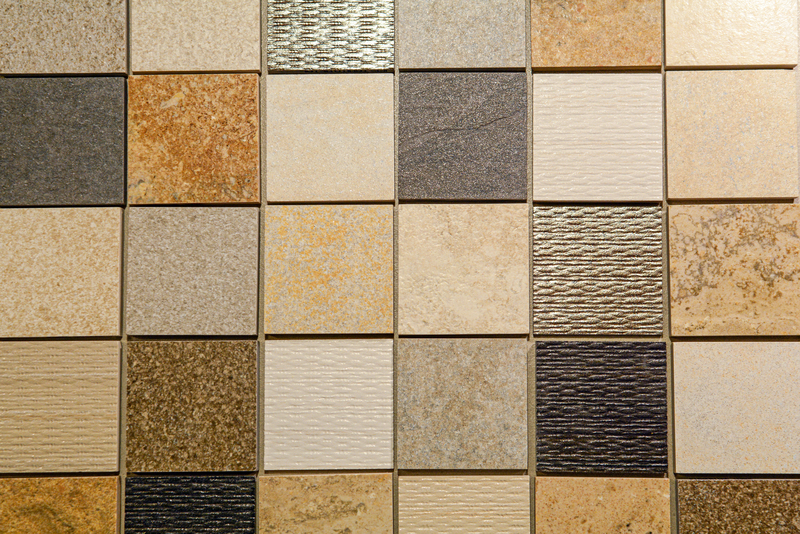 What About Cleaning My Tiles?
When it comes to cleaning tiles, they are considered easier than paint or wallpaper as they can hide marks or scuffs. Opting for a shiny style of tile may require you to wipe them more often but overall, the finish will be more superior to paint or wallpaper. Ultimately, if you think of a luxurious kitchen or bathroom, you don't think of painted walls, you think of those glistening tiles and that is what cleaning your tiles regularly can offer.
Opting for affordable prices and quality together sometimes doesn't come hand in hand; however, discounted tiles offer both. Another thing to consider is visitors probably won't know the difference between an expensive tile and a discounted tile, there's only going to be you who knows how much you've paid for your high-quality tiles.
The life expectancy of tiles is not determined by the price as they are all designed to give you a long-lasting finish. If you decide to save money initially by choosing a discount tile, this won't be something you will regret, so you can focus on renovating the rest of your home!
To find out more about our range of discounted tiles, get in touch today on 01234 263080 or head over to our contact page for more details.