Among home improvement tasks, tiling is one of the most common activities carried out by homeowners. When undertaking this task, it's important to get things right from the start to the end so that you end up with a good quality result. However, many find themselves making some mistakes that leave them disappointed with their finished tiling job. By avoiding these common mistakes, you can be sure to do a quality job in laying your tiles. In this piece, we want to show you the most common mistakes to avoid when you're tiling. Some of the mistakes to avoid are:
Not preparing the surfaces
Right before you begin the task of laying your tiles on the surface in your house or premises, the right preparations must be made. This is like laying the foundation for the tiles. Smoothing and cleaning the surface where the tiles are to be laid is an extremely important preparation activity. Any coatings on the surfaces should also be removed before you begin.
Grouting too quickly or unevenly
Using a tool like a squeegee for support is ideal to spread the grout slowly and evenly. When this is done too fast and you're grouting a very large area, you won't be able to lay the tiles in the whole area without the grout on the far-off areas drying. If this happens, the result of your tiling will be uneven. Don't let the excess grout dry as soon as you're done laying every tile. If you let it dry up, it'll be harder to scrape off.
Adding dots of adhesive to tile corners
Some homeowners believe that adding dots of adhesive to tile corners will ensure the bonds are stronger. However, since the adhesive can shrink when drying, doing this can increase the chances of the tiles cracking.
Using the wrong adhesive
This mistake is commonly made by people tiling in rooms that are humid like swimming pools and bathrooms. In these kinds of rooms, the waterproof adhesive must be used. If this isn't done, water can pass through the tiles even if they're well fitted and get to the adhesive. This may result in breaking and crumbling.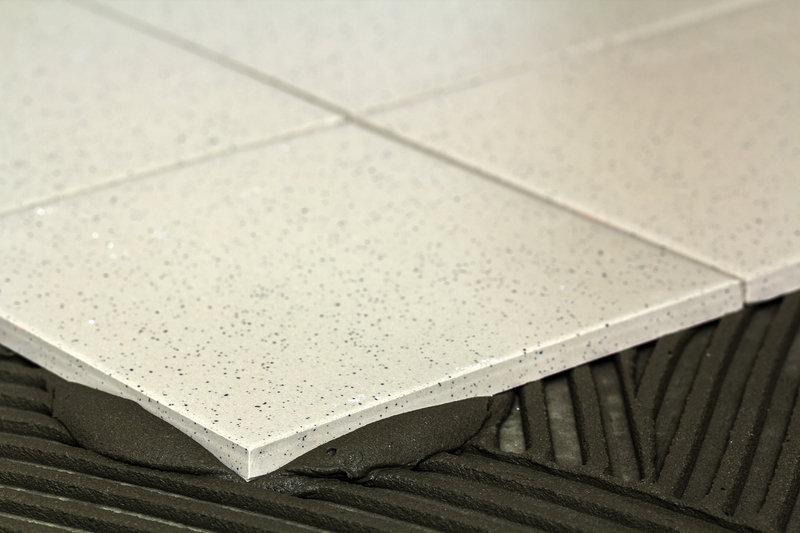 Avoiding the use of battens
For good results, battens should be used in both vertical and horizontal directions when tiles are being laid in straight lines. Without using a helper tool when tiling, it's very possible to end up making mistakes and the tiled surface won't look as professional.
Finding out and fixing mistakes too late
The first time you complete a task it's common to make mistakes. Within the first six to twelve hours after completing your tiling task, ask someone to cast a fresh eye over your work. This way, any problems will be fixed early enough before they become permanent.
Letting excess grout stay
Excess grout will always be seen on a freshly tiled surface. Ensure you remove the excess grout as soon as possible when you're done laying your tiles.
Miscalculating the needed number of tiles
It's always advisable not to purchase the exact number of tiles you'll need for your surface. A good practice is to get 10% more in order to take breakages, difficulties in cutting and miscalculations into account.
Not sealing bath tops properly
Without sealing the gap existing between the bottom tile rows and the bath top properly, there's a chance of water leaking into it. As a result, it's recommended that the bath is filled first before the sealant is used.
If you're interested in ceramic tiles for your home then feel free to contact us.