Your bathroom is one of the most important rooms in your home. It's the place where you feel comfortable, can switch off and unwind and also the place that your guests will see regularly too, so it's important to get the style and ambience just right.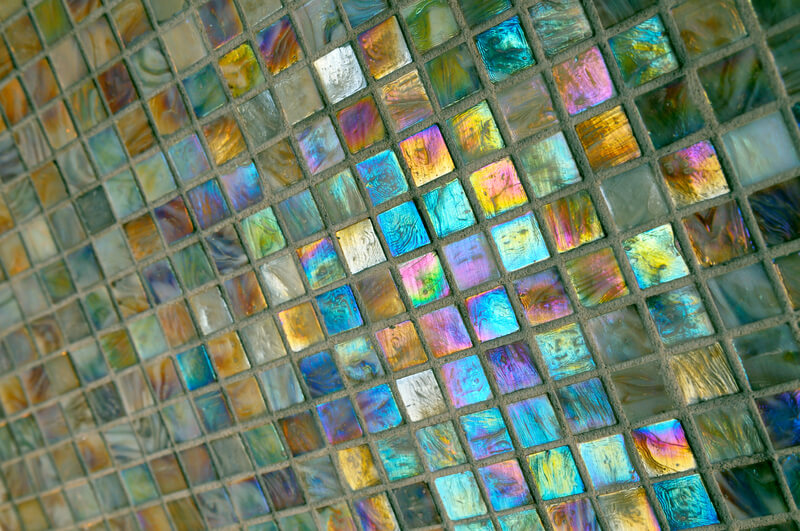 How To Choose Bathroom Tiles
Aside from your fixtures and fittings, your tiles are the most noticeable items of decor in your bathroom. It's important that you select a style that works with the rest of your bathroom and is easy to maintain.
To select the right tiles for you, there's a few essential things that you should consider:
5 Top Tips For Choosing Bathroom Tiles
1. Think Texture
Adding some tiles with texture presents a unique and interesting appearance. However, textured tiles aren't the easiest to maintain and can come across as a little too much if you cover the full bathroom.
Consider placing a row of textured pebble tiles down a single vertical strip within your shower, or a horizontal slate border around the perimeter of your bathroom walls. This gives the wow factor without tripling your cleaning time.
2. Consider Practicality
Keeping your tiles clean and in good condition is one of the main factors that you should consider. For this reason, textured surfaces on bathroom tiles might not be the way to go.
Although stone or slate effect tiles look great, they can easily collect mould and mildew which is difficult to remove due to the rough texture.
Ceramic or porcelain tiles offer a smooth, shiny surface which can easily be wiped clean to maintain your amazing fresh look for longer.
3. Floor Tiles Should Complement Wall Tiles
Your floor tiles should always match your wall tiles to provide a high-quality finish. However, to make your room look a little bigger, it's a great idea to add larger floor tiles. This elongates the floor space, making your bathroom look much more spacious.
The accompanying wall tiles should be a complimentary colour, but a different size and design to create a contrast and catch the eye of anyone who walks in.
Ensure you use the same grout colour for both wall and floor tiles to maintain consistency and flow. If you're looking for a standout or more modern look, it's a great idea to use a grey, gold or even black grout.
4. Look For Stand Out Tiles
When choosing a patterned bathroom tile, it's important that your bathroom doesn't look overly repetitive. Using the exact same tile over and over in the same way will not only appear boring, but might also look a bit disjointed and overpowering depending on the pattern.
Try to change it up a bit with tiles that aren't necessarily all the same design. If you've chosen a neutral colour for your bathroom tiles to maximise the space, why not drop in the odd coloured tile every so often. The colour could match the rest of your bathroom design and makes your bathroom feel more synced up.
5. Add Accent Tiles
Today's trends aim for a unique and bold appearance, so don't just go for the standard, single colour tiles. Adding a marbling effect to your bathroom can increase the luxury feel. Marbling can even be a little more out there depending on the colour you choose too.
Tiling isn't just about straight lines either. Think outside the box. You could experiment with tiles that aren't square. For example, hexagonal tiles can create an amazing modern look. You also don't need to conform to having the same sized tiles throughout your bathroom. Adding a paving effect will allow you to use a mixture of large and smaller tiles at once. Or, for ease, you could step it up by placing your square wall tiles diagonally to make your ceilings look higher.
If you are looking for new bathroom tiles for your home, why not visit our showroom or contact us today to get a quote.