Inspiration For a Warm Home This Winter 
Most of the time when you're changing your kitchen the main focus is on unique design choices. Such as backsplashes, cabinet upgrades, or maybe a fresh lick of paint. But one of the biggest changes you could make to your kitchen is changing the flooring. 
You can use floor tiles to make your kitchen look more appealing even after other major upgrades. New kitchen tiles may bring a cosier vibe to your home. If you don't know where to start, here are some perfect ideas to create your dream kitchen by installing new tiles:
1. What style of tiles do you want?
If your kitchen theme is made up of a mixture of dark and bright colours you can go for a checkerboard look on your kitchen's floor. The themes you choose should interact seamlessly to give your kitchen a fresh, unique look. One way to give your kitchen a rustic look is to have misaligned tiles. This is an easy way to add a unique vibe to your home.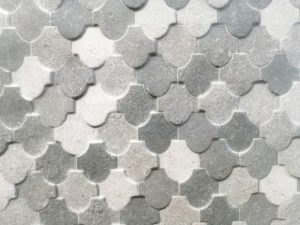 2. Tiles VS Wooden effect tiles 
Haven't decided between tiles and wood effect tiles yet? Well, that's no reason to panic, that's why we are here to help. You can always opt for a slightly different look and maybe have the wooden effect tiles leading into the normal tiles. It completely depends on what style you would like to have in your kitchen.
3. Matched look
If you feel that different themes don't bring the best out of your kitchen. You can go for a matching theme. All you have to do is use tiles that match your countertop and you will eliminate any worries about colour clashes. You can add different colours through bright and vibrant kitchen accessories.
4. Fake wooden floor
You can still make your kitchen floor look like hardwood flooring that you have always dreamed of. All you have to do is find tiles in wood tones, then lay them using a pattern that is similar to that of hardwood floors. This is a good way to not only achieve the look that you want for your dream kitchen. But is also a cost-effective way of doing so. You could even lay the wooden floor tiles in a horizontal pattern to create a slightly different style.
5. Mimic brick layouts
If you like the look of brick, or a brick effect, and would wish to bring it into your home, you should go ahead and do so using stone or ceramic tiles. These tiles allow you to create unique design styles as well as mimic the rustic colour choices of brick. The most appropriate pattern to use is an overlapping brick layout.
Contact Us Today
There are so many changes you can implement in your kitchen to upgrade it. With the ideas discussed above, you can revamp your kitchen and give it a new look and cosy feel. If you're not sure of the most suitable floor tile idea for your kitchen, why not give us a call on 01234 263080 or alternatively head over to our contact page to fill in the online enquiry form. One of our friendly and expert team will get back to you as soon as possible.